How to add a section in shopify store.
Step 1: Here you can see sections with different categories.
Step 2: Choose your section in the Section library and press the Install button.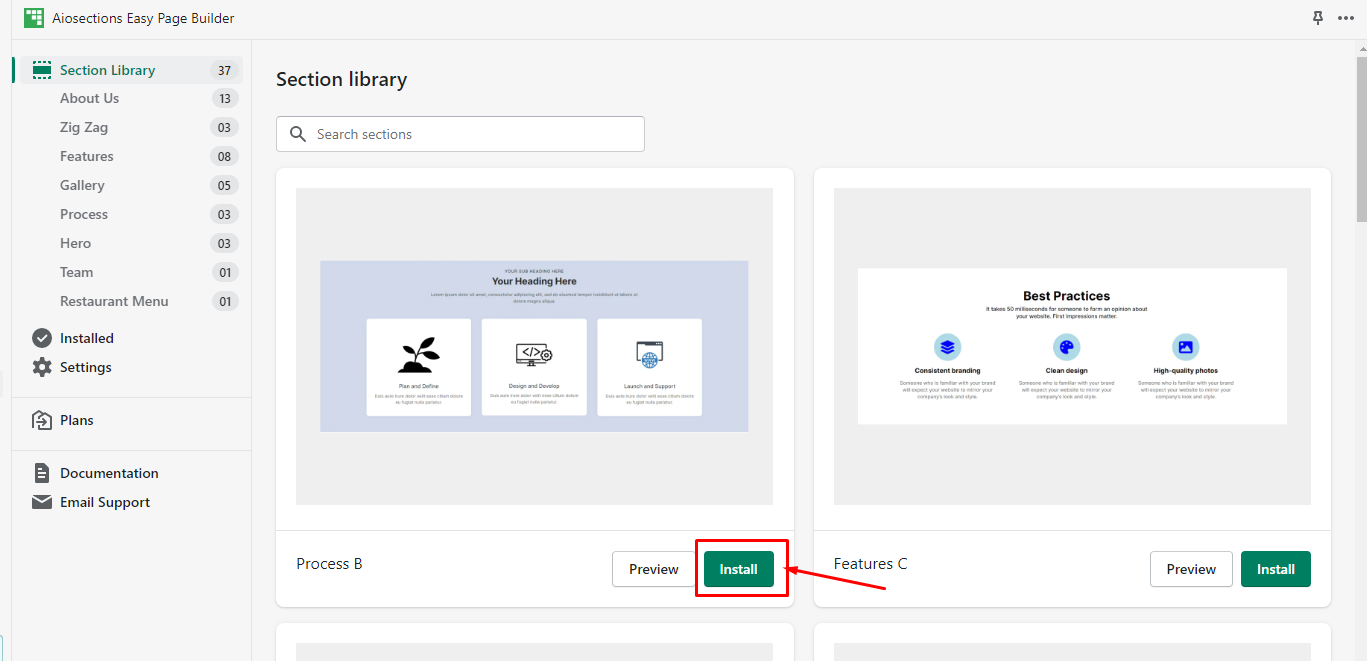 Step 3: The Install modal will appear. Here you can install any theme in your store (not a trial theme).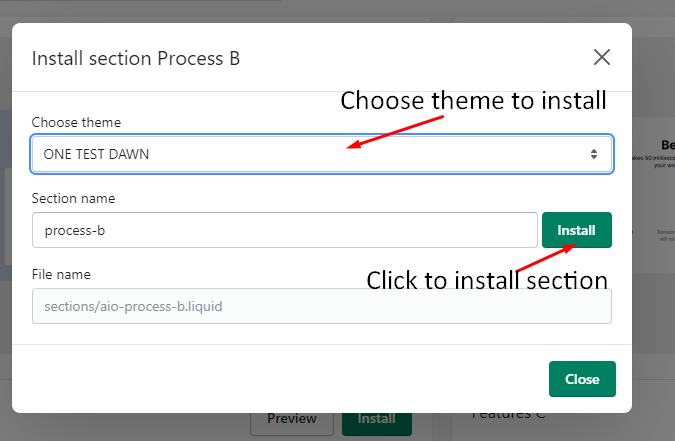 Step 4: This will take some time to install a section in your theme.