To access app settings, click Settings from navigation.
Account
Here  your contact information like store owner name and registered email.

Custom code
Add custom CSS  & JS code for all sections in your store.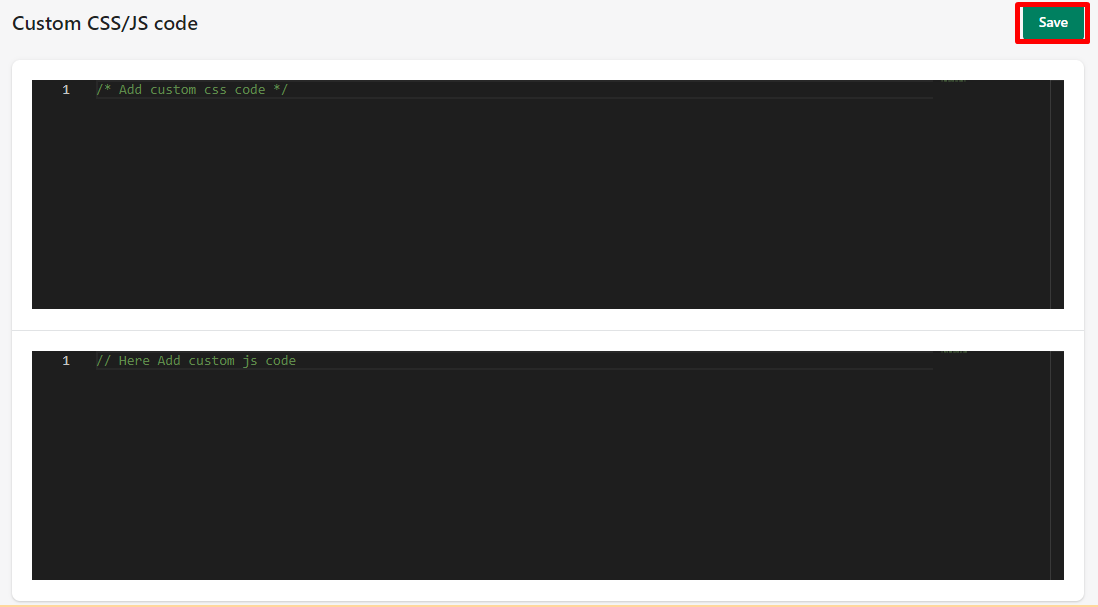 Click Save button to save custom Css & Js code.
Fonts
Here is Two Tab for fonts settings.
Dashboard

First Textbox, you can enter font-family that you want to add.
Add file to select font file that you want to upload.
Then click save button to add fonts, it's take some time to add fonts in your live theme
You can also see when fonts script in custom code page.
Installed

You can see Installed Font-family name , File name.
You can also delete font from theme clicking delete button.